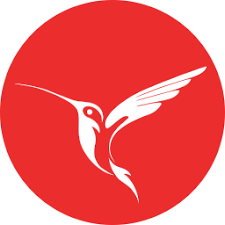 InterBase (For Desktop)
Embarcadero
Regular price £53.94 £53.94 Sale
InterBase for Desktop
InterBase (for Desktop) is a high-performance, encryptable multi-platform and scalable relational SQL database for developers to embed into your Windows applications.
InterBase includes multi-dimensional data security, disaster recovery and change synchronisation for developers who want to embed a low-cost, zero-admin, secure database into their cross-platform connected applications.
InterBase is one of the first enterprise-grade relational databases ever produced. Since its inception, it is based on a superior versioning architecture still unmatched by many popular databases. It was also the first DBMS to implement Multi-Version Concurrency Control (MVCC). MVCC is referred to as Multi-Generational Architecture in InterBase.
Please note: this store is for UK and Ireland customers only.
Only the desktop version is available to purchase on this web shop.
BUY YOUR INTERBASE FOR DESKTOP LICENCE NOW!
InterBase ToGo and InterBase for Server
If you would like pricing for InterBase ToGo or InterBase for Server, please contact our Embarcadero licensing specialists.
Call: +44 (0) 1364 655123
Email: embarcadero@greymatter.com
Find out more about InterBase
InterBase is the winner of Total Telco's IoT Award for "the most innovative use of data" thanks to its highly scalable patented Change Views technology, which ensures the fastest, simplest and most secure way to track changes to persisted data. Reconnect anytime to get personalised field-level changes for any user/device using standard SQL, and update remote cached data rapidly with small, context-aware deltas.
Watch our video where we interviewed one of Embarcadero's InterBase specialists. Find out more about what's included in the database, the benefits, and examples of how it is being used across the world, and even in space!
Grey Matter is an Embarcadero Master Reseller. We can advise on Embarcadero licensing, as well as provide exclusive discounts, free trials and more.